Low Budget upto AED 1.5m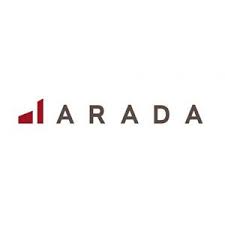 Villas
Sendian Villas
4, 5 Beds

2,916 - 4,914 Sq Ft
Starting price
AED 1,197,000
Know About Sendian Villas
Sendian Villas Masaar
Sendian Villas at Masaar is a big revelation by Arada Developer that delivers excellent-built townhouses and villas in Sharjah, UAE. Within the lush green setting, this world-class special limited home comes with a set of 2, 3 & 4-bedroom townhouses and majestic 4 & 5-bedroom park villas crafted to provide a world-class forest community destination within the UAE.
The construction is situated in Sharjah, UAE, and the 19 million square foot project is housed in this megacity. The lush landscapes with a variety of different natural amenities, including sports, and sitting places for residents and tourists, are planned for this green walking culture.
The living experience in Masaar provides a quiet but world-class living destination along with walks, picnics, cycling, and meditation areas with acres of green spaces.
The development is built within its green community that, along with the local habitat, provides its residents with much more. A five-kilometer looped cycling track that is flanked by resting spots and safe cafes adjacent to the track is one of the key attractions of the development within the community. Sendian is the first community creation that provides a truly natural atmosphere for your unique memories.
All the units feature smart home characteristics and direct access to the lush green parks. Here, children can play freely in a balanced lifestyle packed with green spaces and seating spots for leisure.
With an experience center, a Zad food truck, a fully fitted fitness center, a skate park, a children's adventure playground, and numerous event spaces for your enjoyment, residents can come across its forest heart regions.
Features:
Townhouses of 2 to 4 bedrooms & 4, Villas of 5 bedrooms
Direct access from each unit to the park
Quick access to the five-kilometer cycling route
Active parks with sporting facilities outdoors
Smart homes with new, architectural designs
Nice set of residential units in the Forest Community
Neighborhood:
Sendian by Arada at Masaar community offers a very well community within Sharjah in this strategic plan development.
It enables residents with an emphasis on the forest ecosystem to undergo an ultimate lifestyle transformation.
This serene, exclusive planned community offers residents in the new urban district, but close to city leisure and attractions, numerous leisure and comfort choices.
This world-class city provides recycled irrigation systems and treatment plants to protect the natural resource.
This state-of-the-art irrigation facility would help minimize water requirements and have a green ecosystem that is well-maintained.
Facilities and Amenities:
Masaar Sendian Villas and Townhouses in Sharjah are built with numerous active lifestyle amenities within the natural environment. Enjoy living with convenient access to an active park with outdoor sports facilities, entertainment, and retail areas.
The creation is designed to meet all your needs in a serene setting packed with a lot of attractions and leisure spaces. Enjoy a variety of leisure and amenities with families and loved ones in the community area, including anchor stores, shops, restaurants, and cafes, as well as all your lifestyle needs.
A/C Central
Covered Space for Parking
Parks & Gardens
Terrace Outdoor
Outlets Retail
Food trucks
Leisure spots
Cycling route 5 kilometers
Smart Lighting Control
Community Core
Full fitness center operation
Children's playground adventure
Shops and grocery
Restaurants and cafes
Apartments Amenities
Kid's Play Area
Gymnasium
Swimming pool
Restaurants
Schools
Mosque
Sendian Villas Brochure And Floor Plans
We Deal in All Modes
Cash

Bank

Cheques

BitCoin

Cards
Book a Free Advise.
Complete the interactive form to get a tailored advice according to your preferences.
Buy
Sell
Rent
Our Expert Will Help You Buy