Normal Budget AED 1.5m to 3m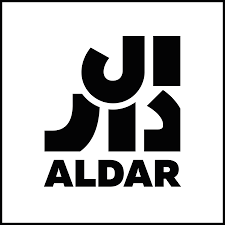 Villas
Noya Yas Island
2, 3, 4 Beds

1,335 - 2,260 Sq Ft
Starting price
AED 1,650,000
Sold Out
Know About Noya Yas Island
Noya Yas Island Yas Island
Noya at Yas Island is a world-class Aldar properties development that provides a great mix of townhouses with 2 and 3 bedrooms and four-bedroom villas. The project is situated opposite Gateway Park and is open to concerned buyers with enticing payment plans at reasonable terms.
The residences are to be constructed on a large lot and the highest quality facilities are offered for each of the residences. In this area, you can find a genuine paradise and a full lifestyle embraced by plenty of open space near major entertainment and tourist attractions such as Ferrari World and Yas Links golf courses.
Noya at Yas Island Neighborhood:
Noya's master plan at Yas Island offers a clear understanding of how houses are built and how they are laid out concerning the society to which they belong.
The project is completely integrated to provide its potential inhabitants with an easy and convenient lifespan, considering the overall structure and its requirements.
Since the city has many entertainment and recreational facilities.
The top-quality wellness townhouses and villas and 2 finishing choices reframe the concept of luxury and refinedness for a change.
The trendy interior increases your living conditions further.
Apart from this, you can grow your food through the organic garden in the residences.
The property provides a lovely view over the canal and beyond and is part of a private residential neighborhood, renowned for its outstanding amenities.
All is done accurately to accommodate your changing lifestyles.
The residences are built to enhance the quality of your living.
Made available in various sizes and configurations.
Choose from a fine collection of homes that are a real masterpiece of contemporary and historic architecture.
Noya at Yas Island Features:
Townhouses & villas residential project
Exclusive place in the middle of the island of Yas
Housing buildings on big plots
Comes in various sizes and styles
Quality interiors and high-quality services access
Payment plans are appealing and convenient
Part of a stable and diverse culture
Surrounded by lots of fun and shopping venues.
Noya at Yas Island Facilities and Amenities:
The facilities in Noya have been built to satisfy your current needs and desires to provide you with a premium lifestyle. All the elements are organized strategically so that you experience an outstanding creation in every way. Some of the most relevant services you can access include:
Swimming pool
Fitness center
Region of play
Multifunctional space
Outdoor interactive spaces
Sporting facility
Barbecue and picnic areas
Trails for walking and riding
Core of Society
Outlets for detail
Noya at Yas Island Location:
Noya on Yas Island in Abu Dhabi allows you to live in the vicinity of some of its famous attractions and sights, once in a lifetime.
Located immediately near Gateway Park, some of the main road networks are only a few minutes away.
This residential project, therefore, incorporates everything on your behalf when it comes to moving in or out or visiting major points of interest.
03 minutes to Sea World
04 minutes to Ferrari world
07 minutes to Yas Mall
07 minutes to Yas Links Golf Course
10 minutes to Yas Beach
20 minutes to Saadiyat Beach Club
Apartments Amenities
BBQ facilities
Gymnasium
Swimming pool
Secure childern play area
Playground areas
Noya Yas Island Brochure And Floor Plans
We Deal in All Modes
Cash

Bank

Cheques

BitCoin

Cards
Book a Free Advise.
Complete the interactive form to get a tailored advice according to your preferences.
Buy
Sell
Rent
Our Expert Will Help You Buy