Low Budget upto AED 1.5m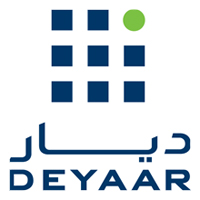 Apartments
Afnan Apartments
1, 2 Beds

743 - 1,089 Sq Ft
Starting price
AED 900,439
Know About Afnan Apartments
Afnan Apartments IMPZ
Afnan Apartments
at Midtown is a proposed complex of 27 mid-rise and high-rise buildings which was launched in 2015 by Deyaar Properties. Deyaar has launched the first complex in Midtown called Afnan District, which comprises of 7 buildings and a total of 659 residential apartments. Afnan is the first phase of Midtown being developed by Deyaar. It was launched for investors back in September 2015. The first phase of the complex will have seven buildings with a range of 7 to 17 storeys. It will have a total of 659 apartments, from which 132 will be studios, 374 one-bed, 143 two beds and 10 three-bed apartments in various sizes from 40 to 189 square meters range. The project has been developed by keeping in mind middle-income or middle-class families. The neighborhood will create a verdant and serene environment by developing 400,000 sq ft of beautifully landscaped land. Afnan District will also benefit from the nearby Dubai Metro connectivity and will enjoy close proximity to City Centre Me'aisem, a mega mall in IMPZ. Afnan is a huge project set in an ideal location and it will bring the much-needed supply to the middle-income housing market with an exceptional community living environment. The expected handover is in 2019. The starting price offered is AED 632,264.
Afnan Apartments Attributes:
Afnan District is the first phase of Deyaar's Midtown development and was launched at the Cityscape Global event in 2014 while it was presented to the potential investors in September 2015.
Afnan is a master development with a built-up area of around 5 million sq ft on 1.2 million sq ft of land. It consists of an agglomeration of seven residential buildings ranging in height from 7 to 17 floors adjoined by beautifully landscaped lawns.
The blocks will contain 659 apartments in total out of which 132 are studios, 374 are one-bed, 143 are two-bed and 10 will be three-bed apartments. The residential units vary in size from 40 to 189 square meters and will be fitting for middle-class families.
The developer says that the neighborhood will create verdant and appealing environs by having 400,000 sq ft of landscaped areas.
Afnan District will also benefit from new infrastructure developments nearby such as Dubai Metro connectivity and being close to City Centre Me'aisem, a multipurpose shopping mall in IMPZ.
The midtown housing society is a
brainchild of Deyaar Properties
. The developer is known for providing an unparalleled standard of living in their projects with world-class facilities and amenities. Afnan Apartments also comes in close proximity to the City Center Me'aisem, a large multipurpose shopping mall. The residential units in Afnan Apartments will have at least one balcony to provide the residents with a splendid sight of the Dubai skyline and the Jumeirah Golf Estates. This Midtown neighborhood offers amenities that cater to people of all ages and interests, it will have fine dining restaurants, cafes, a children's daycare center, a prayer area, retail outlets, swimming pools, as well as Landscaped Open Piazza to relax and unwind, Retail Avenue including Supermarkets to cater to the everyday needs of the inhabitants.
Afnan by Deyaar Properties' location is one of the many things that make it inimitable. As it is situated in the International Media Production Zone (IMPZ), this housing address will be a focus for cosmopolitan clients. The people of Midtown will enjoy impressive views of the Dubai skyline and the Jumeirah Golf Estate. Nearby locations that the inhabitants of Afnan District can reach in a short span of time are; Jebel Ali Port, Al Maktoum International Airport, Dubai Sports City, Arabian Ranches, and Jumeirah English School.
Apartments Amenities
Banquet Hall
BBQ facilities
Central A/C system
Gymnasium
Swimming pool
Secure childern play area
Afnan Apartments Location
Afnan Apartments Brochure And Floor Plans
We Deal in All Modes
Cash

Bank

Cheques

BitCoin

Cards
Book a Free Advise.
Complete the interactive form to get a tailored advice according to your preferences.
Buy
Sell
Rent
Our Expert Will Help You Buy