Apartments
ACT 1 & ACT 2 Towers
1, 2 Beds

657 - 1,116 Sq Ft
Starting price
Ask For Prices
Know About ACT 1 & ACT 2 Towers
ACT 1 & ACT 2 Towers Downtown Dubai
ACT 1 & ACT 2 Towers in downtown Dubai
features a blend of 1, 2 & 3 bedroom apartments, 4 penthouses with bedrooms, and 3 & 4 city houses in an exclusive development by Emaar Properties. The residential property is designed with a view over the Burj Khalifa and its surroundings and offers a vibrant living experience.
People can access its easy access to Ras Al Khor Road and Al Khail Road via Sheik Zayed Road and Financial Road in its vicinity. The Dubai Mall, Burj Khalifa, Dubai Ice Rink, Dubai International Financial Centre, Dubai Bay, Nad Al Sheba Horse Road, Jumeirah Beach, Ras Al Khor Wildlife Sanctuary, and many others have access to a variety of major sites.
Constructed in an architectural style that incorporates contemporary style and modern design. From their great skills to the right details along with amazing vistas of the surrounding regions, each unit offers an artistic quality.
This expertly crafted facade stands on the right side of the Opera House and appears to offer a magnificent view of the fountain Dubai and Burj Khalifa.
With its great spot in downtown Dubai and its cultural and recreational hubs, you will be a part of great events and enjoyment throughout the year.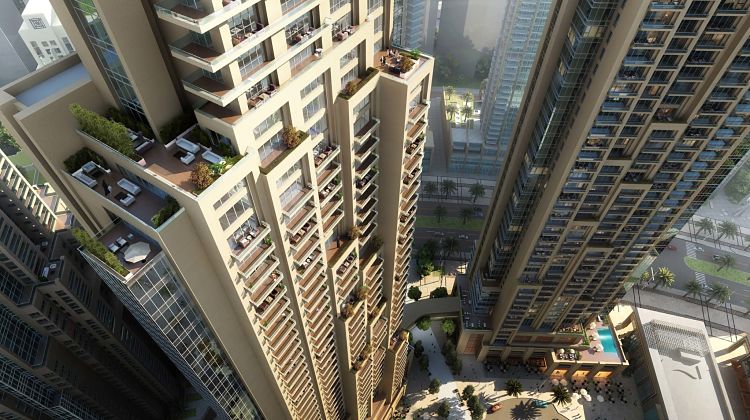 ACT 1 & ACT 2 Towers Neighborhood
Master Development like
Act One and Act Two Towers
deliver the different advantages of the community. In its embedded, thriving community environment amid beautiful countryside and natural landscapes, it aims to provide its homeowners a lovely home address. With its green areas and a range of luxury crafted restaurants and cafes catering for a wide range of tastes and hotel management, enjoy a great deal more than this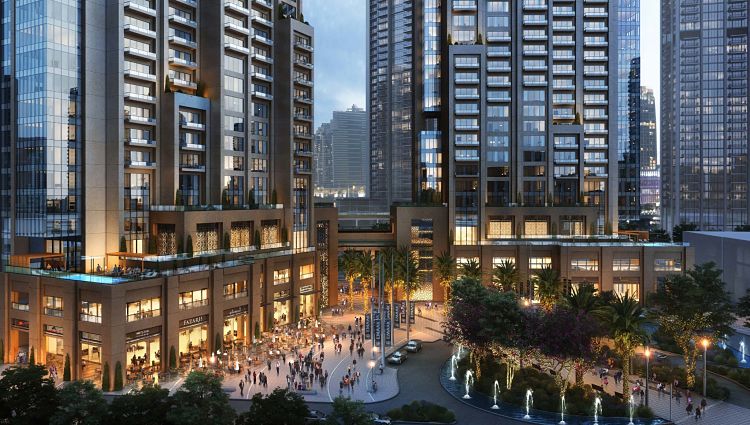 ACT 1 & ACT 2 Towers Facilities and Amenities
ACT One & ACT Two Towers
amenities are of the best quality and are embedded with your comfort in mind. The development, which is configured to improve your life quality, motivates a whole modern adventure. Some of the most essential elements you can access include:
Premium fitness center
Club of Health
Luxurious Café & Restaurants
Swimming pool
Retail points at podium level
Sports equipment
Clock round Safety


ACT 1 & ACT 2 Towers Location
Act One and Act Two Towers
in Dubai is also a popular residential address, situated in a popular address. It is located a short distance from the Burj Khalifa and Dubai Mall, due to its economic location of the development.The development provides access to numerous key points, including DIFC, the Ras Al Khor Wildlife Sanctuary, Dubai Opera, Dubai International Airport, and many more.
Most Searches : ACT 1 & ACT 2 Towers, ACT 1 & ACT 2 Tower by Emaar Properties, ACT 1 & ACT 2 Tower Downtown Dubai, ACT 1 & ACT 2 Towers location, ACT 1 & ACT 2 Towers neighborhood.
Apartments Amenities
BBQ facilities
Central A/C system
Swimming pool
Parking
ACT 1 & ACT 2 Towers Location
ACT 1 & ACT 2 Towers Brochure And Floor Plans
We Deal in All Modes
Cash

Bank

Cheques

BitCoin

Cards
Book a Free Advise.
Complete the interactive form to get a tailored advice according to your preferences.
Buy
Sell
Rent
Our Expert Will Help You Buy