Low Budget upto AED 1.5m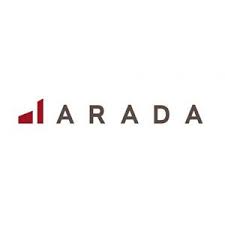 Apartments
Vida residences 2
1, 2, 3, 4 Beds

727 - 3,901 Sq Ft
Starting price
AED 667,000
Know About Vida residences 2
Vida residences 2 Aljada
The Hills is an Emaar Properties-developed residential community. The Springs, Lake, Meadow, and Greens are part of Live communities in the Emirates. In 2013, the project started with apartment buildings that overlook the Emirates Golf Club. The group is known for its high-tech and spacious lifestyles. The Hills is one of the largest development projects for residential purposes.
The Vida Residence 2
is located in the community of The Hills. In two buildings, Vida Residence 1 and Vida Residence 2, it offers 136 serviced apartments. Professionals and businessmen love furnished apartments.
Emaar Hotels and Resorts, best known for its warmth, diversity, and zest for life, are home to Emaar's hotel brand. A 15-story building with 1, 2, and 3-bedroom apartments is the Vida Residence 2. The building began in 2013 and ended in 2019. Al Ghandi & Consolidated Contractors International is the contractor for the project and is planned by DAR Consult.
Located between Sheik Zayed Road and First Al Khail Street, Vida Residence 2 The Hills is convenient. It is easy to reach main destinations such as Palm Jumeirah, The Walk JBR, Bluewaters Island, and Dubai Marina.
It is easy to reach main destinations such as Palm Jumeirah, The Walk JBR, Bluewaters Island, and Dubai Marina.
The Vida Residence 2 by Arada Property Features:
Residential Construction
Part of Vida Residence
Situated in The Hills,
15-story building
Freehold property
Established by Emaar
Apartments with 1, 2, and 3 bedrooms
Finished in 2019
Immediate access to Sheik Zayed Road
Near the subway station Nakheel
Parking:
Vida Residence 2 has covered cellar parking. Visitors/guests may use public parking spaces.
Elevators:
Vida Residence 2 has fast-moving lifts. There are also service lifts.
Security, Conditioning, and Service Maintenance:
The 24-hour security system is well managed, which includes CCTV monitoring. Emaar's cooling plant offers district cooling services.
Gym and Fitness facilities:
In Vida Residence 2 there is a well-managed health club, pool, and gym.
Additional fitness facilities include steam rooms and a pool of water.
Including a yoga ground, the barbeque deck, and the children's playground are a good part of the building, adding quality to your life.
Guest services:
There is a welcome hall for guests. Concierge, intercom, and ATM are available for full-time use.
Pet friendly:
In the building, residents can keep their favorite pets
Apartment Types in Vida Residence 2 at Aljada:
The types of apartments available at Vida 2 include 1, 2, and 3-bedroom furnished apartments in Vida Residence 2. All of the residential apartments are modern and decorated with sleek colors.
The flats have glass windows with floor-to-ceiling views of the community and the golf course.
1-BEDROOM APARTMENTS IN VIDA RESIDENCE 2:
A fully equipped bedroom with a bathroom, a wardrobe, and a fully furnished master bedroom. Each unit has an open-plan kitchen, an open-plan dining area, a living room, a large balcony, and a guest bathroom.
2-BEDROOM APARTMENTS IN VIDA RESIDENCE 2:
2 flats with 2 bedrooms cover areas of 1,379 sq. ft. to 1,583 sq. ft. All the units have two master bedrooms with bathrooms. They are fully equipped. Also featuring 2BHK is a built-in wardrobe, an open kitchen with a wardrobe, and a laundry room.
It has a large balcony with a magnificent view of the golf course.
3-BEDROOM APARTMENTS IN VIDA RESIDENCE 2:
2 three-bedroom apartments, with a total area of 1.956 sq. ft. to 2.281 sq. ft, are spacious and fully equipped. Each apartment has 3 main bedrooms and 3 full bathrooms with a built-in wardrobe. There are 5 bathrooms in some units. There is a fully-equipped kitchen, a wide living room, and a dining room. There are also modern cabinets. There is also a laundry and a wide balcony in these units.
The Vida Residence 2 Major Landmarks:
The hotel is situated near some of the famous spots in terms of convenience. The closest ones are:
Emirates Golf Club
Dubai Marina Mall
Dubai Marina Walk By Emaar
Apartments Amenities
Kid's Play Area
Swimming pool
Parking
Restaurants
Vida residences 2 Location
Vida residences 2 Brochure And Floor Plans
We Deal in All Modes
Cash

Bank

Cheques

BitCoin

Cards
Book a Free Advise.
Complete the interactive form to get a tailored advice according to your preferences.
Buy
Sell
Rent
Our Expert Will Help You Buy