Decent Budget AED 3m to 5m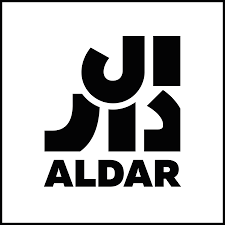 Townhouses
Mamsha Al Saadiyat
2, 3 Beds

2,379 - 4,435 Sq Ft
Starting price
AED 3,950,136
Know About Mamsha Al Saadiyat
Mamsha Al Saadiyat Saadiyat Island
Mamsha Al Saadiyat by Aldar Properties is a spectacular beachfront development in Abu Dhabi with 1 to 4 bedroom apartments, 1 bedroom lofts, 2 to 3 bedroom townhouses, and 5 bedroom penthouses. The property is created for people seeking an exclusive lifestyle, with spectacular views of the sea and surrounding locations.
The development, which is part of the Saadiyat Cultural District, also has a 1.4-kilometer-long stretch of beautiful white sand beach. The developer has included some of the best services and amenities because this is a premier residential development. This, of course, allows you to live in relative comfort without sacrificing the high quality of your living standards.
Everything you want is included into your overall plan for your advantage. In fact, the houses in this complex are designed to provide you with the ideal haven. The development appears to be an excellent investment opportunity for singles, working professionals, and families.
The complex, which has a total of 461 residential units, has immediate beach access and is close to some of the city's best museums. You will also benefit from the abundance of retail and food and beverage establishments.
It is a high-end residential complex that offers a completely new way of life.
Mamsha Al Saadiyat Neighborhood
Mamsha Al Saadiyat is a master-planned property by Aldar Properties that represents a new paradigm in coastal living. The development, as part of a premium cultural zone, ensures that you may enjoy a stress-free existence. Every part of the project is designed to exude beauty and sophistication. The seaside houses are viewed as a wonderful place to relax and unwind, and are intended for those with outstanding taste and preference.
Mamsha Al Saadiyat Facilities and Amenities
The amenities offered at Mamsha Al Saadiyat by Aldar Properties are among the best in the industry and will go a long way toward assisting you in maintaining a healthy lifestyle. The majority of the features included are tailored to your specific lifestyle and requirements. Every detail has been considered, and as a result, everything is right outside the door.
Mamsha Al Sadiyat Location
Aldar Properties' Mamsha Al Saadiyat is largely a beachside development located within the Saadiyat Culture District, which benefits the locals. The construction is located in an affluent neighbourhood and provides convenient access to significant attractions such as the Louvre Abu Dhabi, Zayed National Museum, and Guggenheim Abu Dhabi.
Most Searches: Mamsha Al Sadiyat, Mamsha Al Sadiyat by Aldar Properties, Mamsha Al Sadiyat luxury apartments, Mamsha Al Sadiyat 4BR apartments.
Apartments Amenities
BBQ facilities
Kid's Play Area
Fitness club
Gymnasium
Landscaped gardens
Swimming pool
Mamsha Al Saadiyat Location
Mamsha Al Saadiyat Brochure And Floor Plans
We Deal in All Modes
Cash

Bank

Cheques

BitCoin

Cards
Book a Free Advise.
Complete the interactive form to get a tailored advice according to your preferences.
Buy
Sell
Rent
Our Expert Will Help You Buy